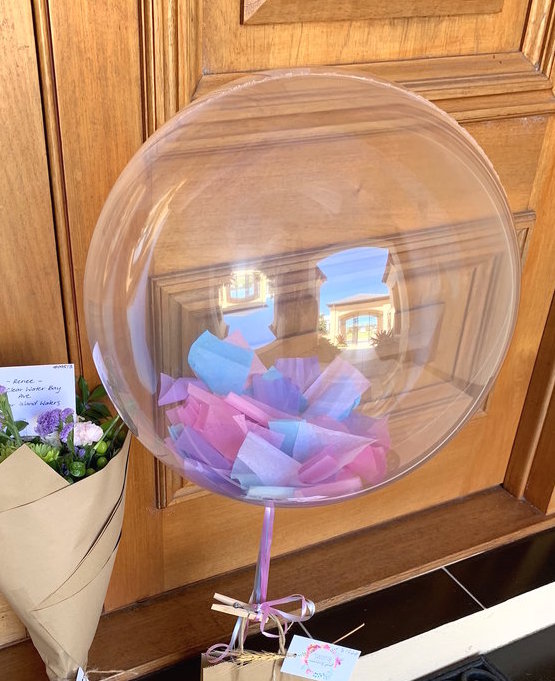 confetti balloon
hello,
*This item must be sent alongside a Plant or Bunch of Flowers*
our balloons are a great alternative to sending a bundle of blooms not only are our bubble balloons a HUGE 61 cm wide, but they are filled with hand cut confetti and float for 10-14 days.
*warning. these balloons are not designed to be intentionally popped or played with - they are made with a special + sensitive latex! not only will there be a far bit of confetti to clean up but your ears will be quite sore as you will risk popping it. this will also affect the number of days your bubble balloon will float for.